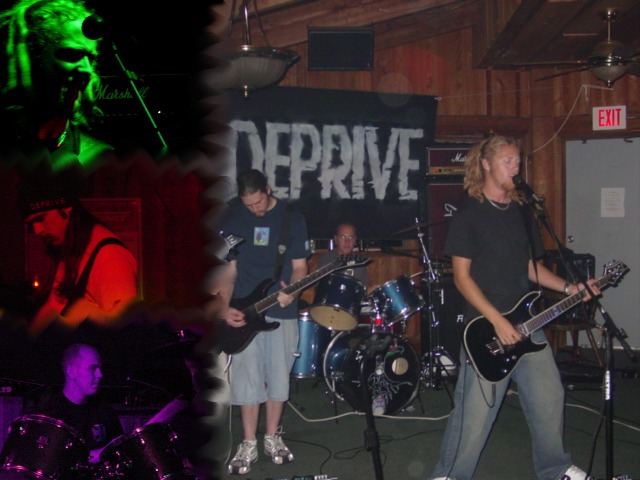 Here we are tearin it up at Hackers lounge in Mims Florida! Perhaps the most exciting town in the world. Matt's dad let us use his light show, Thanks Mr. Wright.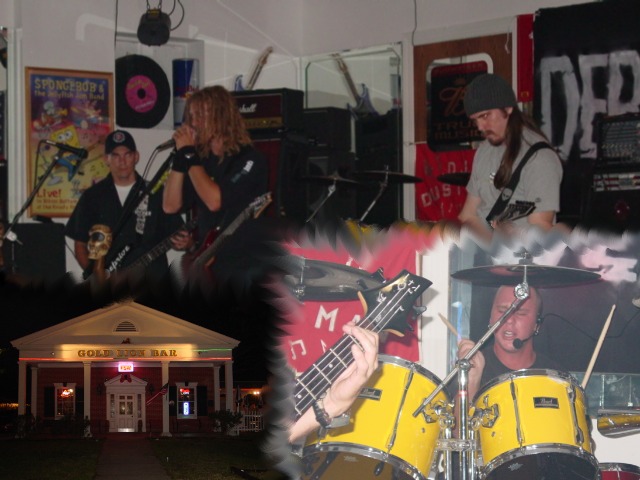 Hmmm... Gold Lion where to start? Some f*%kers in a band named Effigy ran off with half our pay. The owner gave our fans shit for not being 21 and we only played for an hour and fifteen minutes. Since we were supposed to play for an hour and a half, he tried to cut our pay. But, that doesn't matter Effigy has it anyways. Of course we still rocked the hell out of the place!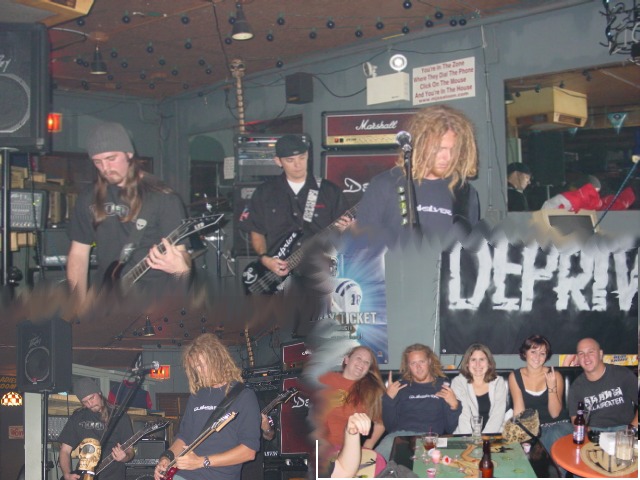 Nothing like rockin out at a "has been" Venue. M.J."s Saloon They tried to cram us in a little corner, but they couldn't stop the sounds of HELL itself from rippin through the room and devouring their worthless souls! O.K. I got a little out of hand. i guess it was a pretty good show.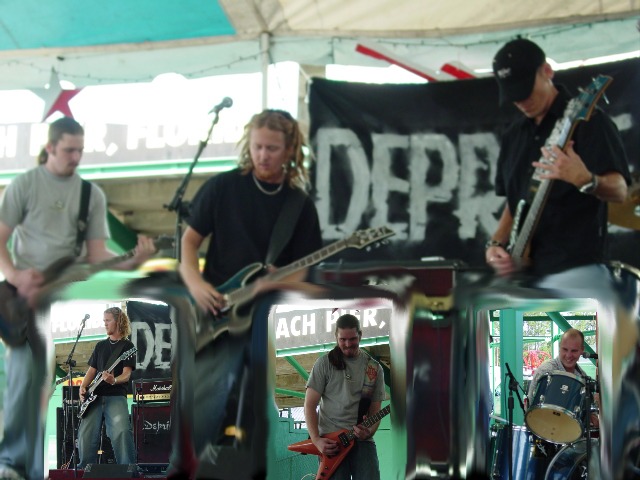 This Show was a little different. The State Fair I think I saw an eighty year old woman maushing. Well let me put it this way: State Fair + rednecks + alchohol = Inbred children. Ooops! I mean a pretty damn good time!